A short tribute to Ms. Virginia Woolf. 70 yrs ago today she took her life after a bout with mental illness. Rest in peace, Ms. Woolf. Your memory lives on in your amazing literary contributions by which we have come to know you. For a look at the original letter and an amazing anaylsis of her life, go
here.
For a transcript of the actual letter to her husband Leonard, discovered by him at their home on March 28th 1941, scroll further down.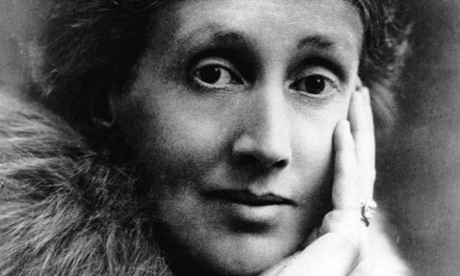 Pic courtesy of http://static.guim.co.uk/
Transcript (taken from Letters of Note Blog)
Tuesday.

Dearest,

I feel certain that I am going mad again. I feel we can't go through another of those terrible times. And I shan't recover this time. I begin to hear voices, and I can't concentrate. So I am doing what seems the best thing to do. You have given me the greatest possible happiness. You have been in every way all that anyone could be. I don't think two people could have been happier till this terrible disease came. I can't fight any longer. I know that I am spoiling your life, that without me you could work. And you will I know. You see I can't even write this properly. I can't read. What I want to say is I owe all the happiness of my life to you. You have been entirely patient with me and incredibly good. I want to say that - everybody knows it. If anybody could have saved me it would have been you. Everything has gone from me but the certainty of your goodness. I can't go on spoiling your life any longer.

I don't think two people could have been happier than we have been.

V.
This note is so powerful in ways that I can't even begin to express. Depression and mental illness are often issues that writers don't talk about, but they're just as real for them as any other person in and outside of the business or entertainment. For many writers battling with depression, writing is their coping mechanism and is their outlet. One might say that famous poets are best known for their lifelong struggles with depression. "I write my best when I'm depressed" is a line I've heard time and time again from people. One wonders how Miss Woolf would have felt today having her private note to her husband out for the world to see, but it does definitely reflect the reality behind mental illness and depression.
Thank you and rest in peace Ms. Woolf.