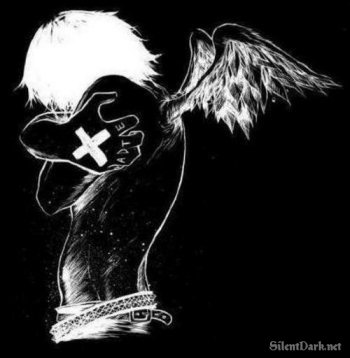 Yes. It's true. Since late March I've actually started dabbling in writing vampire fiction, which I've never done before. As much as I love reading about paranormal romances, I never quite had any original idea for romantic vampire fic that I thought was worth pursuing, nor any particular desire to create any. And when I don't feel like my storyline has enough originality in it, I just don't write it. Plain and simple. I get a little scared when someone says, "Hey, your story is
EXACTLY LIKE
[fill in the blank]." I'm slightly more comfortable with, "If you like [fill in the blank] then you should check out her work too."
I don't think originality in vampire fiction is dead--no pun intended. I think you've just gotta write what you can, respect the myth, but put your own spin or story to it, and see where it takes you. Best-selling author Stephenie Meyer did it and changed the game. So far, a solid story has definitely come together, with some nice twists on the original myths, so I'm pretty pleased with how it's going so far. Five words to describe what I hope will become a series: Romantic, hot, touching, dark but uplifting. It falls into the "YA that adults will enjoy" category. I'll watch the progress and mayhap I might release the first one before the second installment to The Mirrors of Fate. I'm not sure.
A few of my friends gave me the, "CINDI, NO, PLEASE DON'T WRITE VAMPIRE FIC! IT'S PLAYED OUT!" Yes, it might be, but I'm a reader too, and I gobble up a well-written paranormal romance. Christine Feehan could pump out 5100 books in her Dark Series and I'd probably consume every last one of them. But I can sympathize with those who feel irked or humored by the newer young vampire trend of books like Twilight. You really do just have to laugh along and have a sense of humor. And if you don't get at least one giggle from this "Emo Vampire video" you probably
are
already part of the undead. 7 million views on this ridiculously funny parody and climbing.
Have a laugh and get back to reading your vampire fic if that's where your taste is at ;-)